Focal's brand new Plug & Play Impulse 4.320 Amplifier is now in stock and ready to ship!
Extremely versatile
Equipped with high-level and low-level inputs, Impulse 4.320 is compatible with all head units (original and replacement). To make installation easier, an optional ISO "Plug&Play" cable is available, enabling it to be connected directly to the head unit. Thanks to its 2-channel and 4-channel modes, Impulse can be used to power both front and rear speaker drivers, or the front speaker drivers and a small subwoofer channel. Each pair of channels is equipped with an active crossover to adapt the sonic response according to the speaker drivers used.
Impulse 4.320's addition to the Integration range is proving to be ideal for complementing Universal and "Plug&Play" speaker drivers. Its reduced size opens up a new array of opportunities for on-board hi-fi audio: motorbikes, quads and boats to name a few.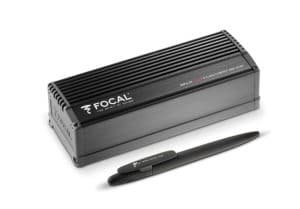 IMPULSE 4.320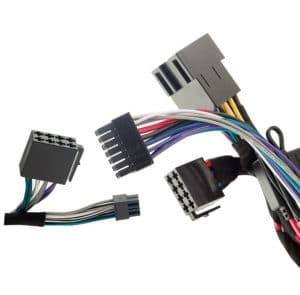 YI-AC IMPULSE 4.320 CABLE