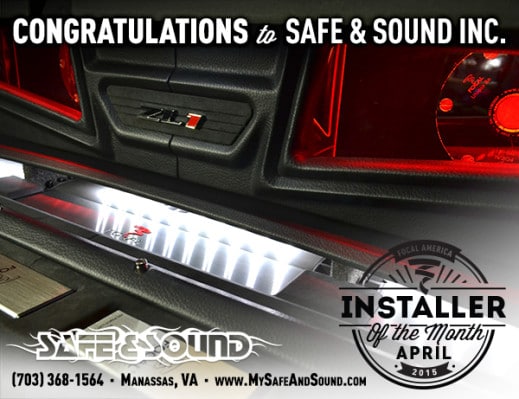 Congratulations to Matt Schaeffer and Safe & Sound Mobile Electronics in Manassas, VA for winning the honor of Focal's April Installer of the Month!
Safe & Sound have been turning out spectacular installs featuring Focal products for nearly 10 years. Their winning 2013 Chevy Camaro ZL1 was fully outfitted with our top of the line products and exquisite custom fabrication. Combining two Utopia subwoofers, a Utopia No 6 Kit, a 165KRC Kit, and three FPS amplifiers, this Chevy would blow even the most seasoned 12Volt fanatic away.
Matt writes: "This installation was a massive undertaking. It was way more than just an audio build. The majority of the design was to emulate the vehicle itself. The car only had carbon fiber on the hood insert from when I started…"
Click here to view the photos and read all about the customizations!
Thank you to all of our authorized dealers who participated. Keep submitting for a chance to win next month!