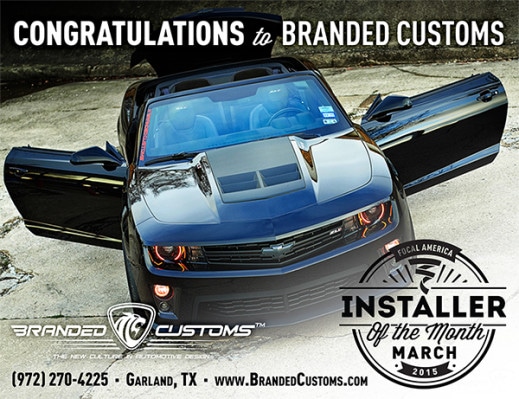 Congratulations to Tim Mulvihill and Branded Customs for winning the honor of Focal's March Installer of the Month!
Branded's winning Camaro was crafted by combining three of our Focal Power Digital Amplifiers with two Kevlar Component Kits and a pair of Performance Subwoofers.  Outfitted to the nines, the install boasts custom carbon fiber pods for the tweeters, customized rear and trunk panels, and spectacular lighting integration throughout. Click here to view the photos and read more!
Thank you to all of our authorized dealers who participated. Keep submitting for a chance to win next month!